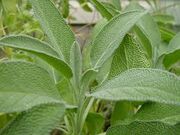 USES IN WITCHCRAFT:
Intuition
prophecy
wisdom
Immortality
longevity
protection
prosperity.
Use in healing and money spells.
Purifying, use as incense during sacred rituals-walk the smoke to the four corners of the room to repel and rid negative energies and influences. Especially good when moving into a new home.
Heals wounds, aids digestion, eases muscle and joint pain, colds and fever.