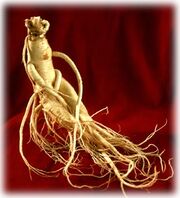 Uses:
sexual potency.

Beauty

lust

love

wishes

healing

protection

blessing

psychic ability

Use the root in spells to attract love, maintain health, draw money and ensure sexual potency. Carry to enhance beauty. Burn to break curses or ward off evil spirits. Make into a lust enhancing tea. Useful as an antidepressant, equalizes blood pressure, and aids digestion.
Ad blocker interference detected!
Wikia is a free-to-use site that makes money from advertising. We have a modified experience for viewers using ad blockers

Wikia is not accessible if you've made further modifications. Remove the custom ad blocker rule(s) and the page will load as expected.